Your 1st Choice Team
"You will not find friendlier, more responsive, or more professional people than the folks at 1st Home and Commercial. Call them!"
Austin AC Repair
Available for Emergency Air Conditioner Repair!*
A broken air conditioner can be one of the most frustrating problems you can have as a homeowner or business owner in the Austin area, especially during our hot and humid summers. At 1st Home & Commercial Services, we understand the urgency you're experiencing when your air conditioner stops working in the middle of a scorching Texas day, which is why we offer our Austin customers emergency services for AC repair services.* If your broken air conditioner needs immediate attention, call us at any time, day or night, and we'll come to you to get it fixed.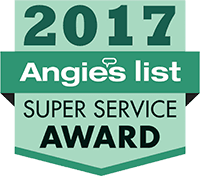 For over 10 years, our desire to provide customers with the best experience they'll find anywhere has motivated us to exceed your expectations, and we're proud of the reputation that our work has earned us among our many happy customers. We've even received numerous honors, including the 2017 Angie's List Super Service Award!
More reasons to choose 1st Home & Commercial Services:
We service all different makes and models of air conditioning equipment
We are locally owned and operated
We have more than a decade of experience
Services are offered in English and Spanish for your convenience
Your satisfaction is guaranteed!
Schedule your air conditioner repair service today by calling 1st Home & Commercial Services at (512) 957-2992.
Troubleshooting & Repairs for All Types of AC Problems
Customers continue to come back to our Austin AC repair experts because they know they can depend on us for a quality fix each and every time. We not only fix all makes and models, but we're ready to repair just about any problem your air conditioner may have. No job is too big for us to do, nor too small for us to give it our full attention and effort. You demand the best, and the best is what we strive to provide you with every time you pick up the phone.
We fix all types of common air conditioning problems, including:
Broken compressors
Refrigerant leaks
Dead motors
Broken fan belts
Electrical problems
Thermostat replacements
Thermostat calibration
Clogged drain pans
Dirty air filters
Dirty condensers
If you notice any problems with your air conditioner, we highly suggest that you call a professional as soon as possible to have your system thoroughly inspected. Leaving an AC problem unaddressed for too long can result in further damage or a potentially costly replacement that could have been avoided with the appropriate care and maintenance.
Why is My AC So Loud?
Noisy AC units are among the most common complaints we get. It's important to understand that even a properly functioning air conditioner is still a large, metal machine made up of lots of moving parts that are working hard (especially during our Central Texas summers) to keep your home cool. It's not always quiet work.
If you're bothered by your unit's everyday noise, ask your Austin AC repair technician about noise-reduction solutions. If the noise is a new development, however, it's important to identify what it is and where it's coming from.
Here are a few of the most common culprits:
Rattling: If your outdoor unit is rattling, it's possible something has fallen into the vents. Check your unit for debris like leaves and sticks. Also check that all screws, bolts, and fasteners are tightened — loose connectors could also be the source of the noise.
Banging/Clanking: This is a sign that something inside the compressor is loose, broken, or unbalanced. You'll want to call in your HVAC specialist to take a look — a compressor replacement might be in order.
Grinding: Grinding noises usually mean that something is wrong with one of your fan motors. Possibly, the bearings are worn down. It's important to get this looked at soon, as the failing part could cause damage to other parts of your unit.
Buzzing: This can be the result of a number of different issues. There may be debris in the unit or the condenser coils might need to be cleaned. The fan blades might be loose or out of balance. The fan motor or blower might be about to fail. If you hear a buzzing noise and your unit keeps freezing up or isn't cooling, you might have a refrigerant leak. Contact an air conditioning repair company immediately.
Clicking: Most units click as they cycle on and off. However, constant or continuous clicking could indicate a defective thermostat or control.
Popping: This usually indicates an issue with your ductwork, not your AC unit. Just like the rest of your system, ductwork is subject to wear and tear and requires regular maintenance.
Hissing: If the hissing noise is coming from inside the house, it's another indication that ductwork repairs might be in order. If, however, the hissing is coming from the outdoor unit, it might indicate a refrigerant leak. This is a major issue and needs immediate professional attention.
Screaming: This is the most serious one. If your unit is making a high-pitched screaming noise, shut it down and call for AC repairs immediately. There might be unusually high internal pressure in the compressor, which can be very dangerous. Your unit might shut down on its own, which is a good thing — an internal sensor is protecting you from the potential hazard.
It's important to know what your unit sounds like on any given day, so that you recognize when an unfamiliar noise is trying to alert you that something's off. While some issues can be fixed with a simple cleaning, many require professional help and the replacement of worn down parts. Don't ignore strange noises! At worst, they signal truly dangerous situations that can lead to the need of a new AC unit. More often, ignoring them will lead to more costly repairs down the line.
*Emergency Services Available for Members, Commercial Account Holders, Warranty-Related Calls
Contact us today for emergency AC repair in Austin!*
Recommended Reading:
Why Choose 1st Home & Commercial Services?
We're Committed to Your Comfort
Family Owned & Operated

Se Habla Español

Locally Owned & Operated

Maintenance Programs to Help You Save

Customer Satisfaction Guaranteed

10+ Years of Experience
Your Comfort is Our 1st Priority
A Full Service Company