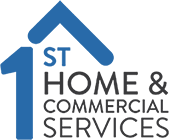 Spring Cleaning Bundle
Clean Air, Clean Water!
Get up to $200 OFF when you purchase and install a Remi Halo for $999, AO Smith Reverse Osmosis for $699, or BOTH for only $1699!
*Offer is for the AOW-3000 Reverse Osmosis System and includes warranty with 1st Home and Commercial Services to cover both labor and product. Terms and Conditions Apply.
Valid from Apr 1, 2021
- May 31, 2021