While it's not exactly equivalent to New York's Fashion Week, there are some beautiful and innovative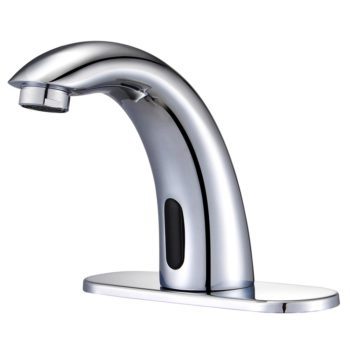 new trends happening in the wide world of plumbing, and you might want to be aware of them. Some will save you money, some will make your home more aesthetically pleasing, some will help with hygiene concerns, and some are just plain cool advances in technology. Here are a few items to keep on your radar for 2018 and beyond.
Hands Off!
Hands-free technology isn't just for phones anymore. For years, we've advocated conserving water by turning off the faucet while you brush your teeth, soap your hands, etc.
Now, you might not have to think about this adage or teach it to your children. New faucets with sensor technology are quickly becoming available for in-home use (you've probably already encountered them in public bathrooms). Move your hands, or toothbrush, under the faucet to turn it on, then remove them to immediately turn off. Same goes for your shower — the water turns on when you step in and shuts itself off when you leave.
In addition to saving on water usage, this technology also helps with hygiene, giving your family fewer places to put their flu-ridden hands. Another alternative to traditional faucets that isn't quite so high-tech are foot-activated faucets, placed at the base of a kitchen cabinet. If your hands are full or messy, just tap the faucet to turn it on and off.
Everything Old is New Again
A number of more traditional plumbing fixtures are enjoying a renaissance right now, including pedestal sinks, stackable washer and dryers, and freestanding bathtubs.
The first two are all about saving space, especially as we opt for smaller, more efficiently designed living spaces. Stackable laundry may also allow you to move your laundry room closer to the bedrooms, eliminating the need to drag laundry tubs up and down stairs.
The freestanding tub, on the other hand, is all about indulgence and aesthetics. Self-care is both a popular buzzword and an important concept in our fast-paced society, and nothing prompts you to slow down and take time for yourself like a luxurious soak in an oversized tub
Got Nest? Meet Flo!
If you're already a fan of automating your energy use, we're happy to introduce you to the next big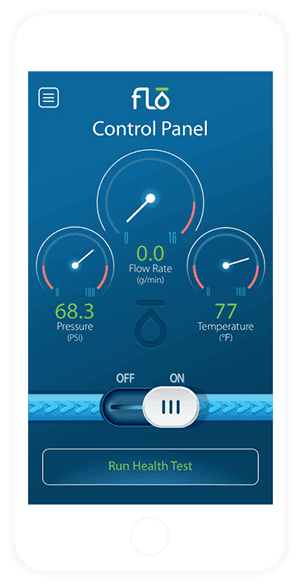 thing.
Hot on the heels of smart thermostats, the Flo water security and management system is coming online in 2018. Flo is designed to monitor water pressure, temperature, and flow rate, and uses AI to understand your home's usage patterns.
Its algorithms can detect extremely small abnormalities in usage, so it will alert you to obvious problems, like a constantly running toilet, as well as hidden ones, like a microleak behind a wall. Its temperature sensors give you an early warning when pipes are in danger of freezing, and in the case of a catastrophic issue, it will automatically shut off the water supply. Much like smart thermostats, Flo provides users with a number of graphs and tools to help understand and cut down on unnecessary water usage. Initial response from Flo users has been overwhelmingly positive.
We're here to keep you up to date on the latest in plumbing trends and to help with any repairs or issues you might experience in your home.
For the latest in fashion trends, however, we strongly recommend you look elsewhere.
Plumbers aren't generally known for their fashion sense.