Trying hard to keep your cool this summer? Ever considered installing solar panels to put all that sunshine to work for you?
Solar panels absorb sunlight, which contains photovoltaic cells, and convert that sunlight directly into DC current (photovoltaic is the conversion of light into electricity). A device called a solar inverter converts the DC current to AC current, which then goes into your electrical panel and powers your home.
Many families use solar power to save money on their electrical bill or to protect the environment by using a renewable resource.
Are solar panels a good choice for your home? We've got the answers to some frequently asked questions below.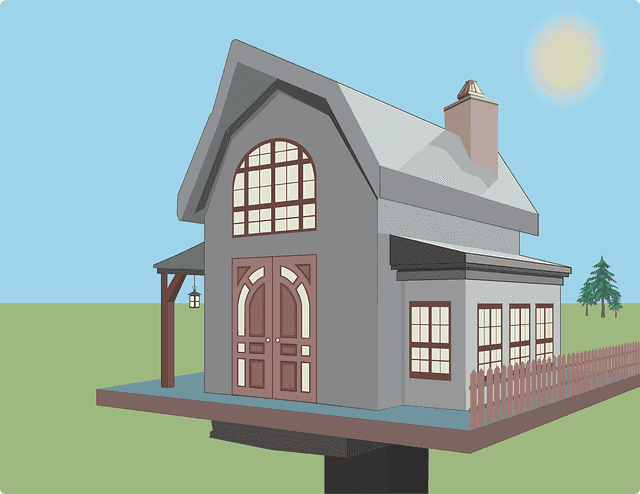 No Place Like Home
First, let's talk about your house. Which direction does it face? A south-facing roof is your best bet for maximum sunlight absorption, although east- and west-facing roofs also work. Most people with north-facing roofs do not see enough benefit from solar panel installation.
How shady is your block? Do you get at least five hours of sunlight most days? If trees or buildings prevent sunlight from reaching your panels, you won't draw enough power. If you're getting plenty of sunlight now, make sure there aren't plans for a big new building to rise up next year and block you.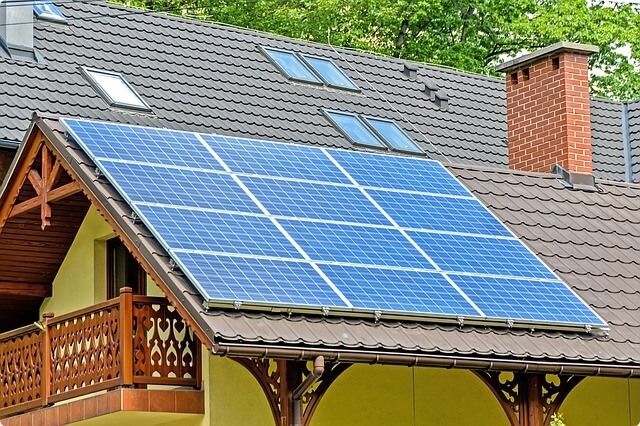 Up on the Roof
The size and angle of your roof are also important. The average residential solar system requires around 500 square feet of space. (In general, you want to generate about 5 kilowatts, and each kilowatt takes up about 100 square feet.) Solar panels can work on any roof angle between zero and 45 degrees, with 30 degrees being the ideal. Note that for flat roofs, the panels will be installed on tilted racks.
Roof composition can also be a factor. Asphalt/composition shingles and corrugated metal make for the easiest installations. Slate and tile roofs can also be used, but installation will likely cost more and be more difficult. Solar panels are not recommended for wood shake roofs as this combination is a potential fire hazard.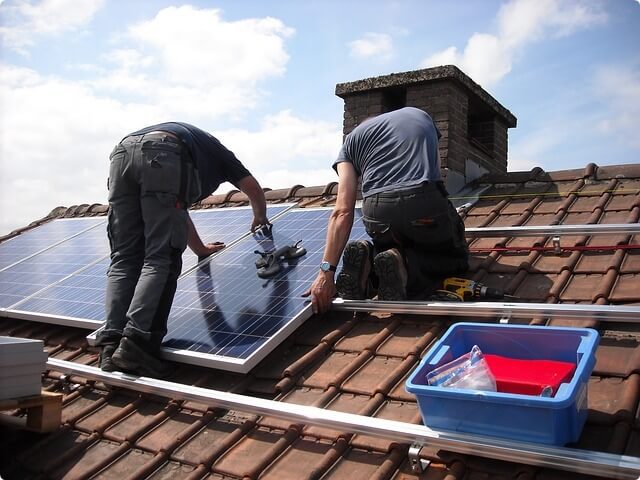 All in the Timing
How old is your roof? Solar panel systems last 25-30 years, so if your roof is due to be replaced well before that, you might want to hold off. The solar panels will need to be taken down and reinstalled as part of the replacement, which is an additional cost.
How long do you plan to stay in your current home? If you won't still be there by the time the panels are paid off (nine years, on average), it might not be worth it, as you're not guaranteed to recoup the cost of your investment when you sell. If you're interested in solar, but your future plans are iffy, you might consider leasing your panels instead.
What's the Next Step?
Once you've determined that your home is a good fit for solar, you'll want to start shopping around for installation quotes. It's worth it to research companies and compare quotes — you can often get a better price. We'll have more advice on solar panel purchasing in a future blog.
As you're sweating under all that summer sunlight, remember that you could be using it to power your home. Brings a whole new meaning to beating the heat, huh?