Your 1st Choice Team
"You will not find friendlier, more responsive, or more professional people than the folks at 1st Home and Commercial. Call them!"
Austin Emergency Electrician
24-Hour Emergency Service from a Certified Austin Electrician
Are you looking for a licensed electrician in Austin, TX to help with your electrical emergency straight away? Electrical problems can happen at any time and, sometimes, waiting until the following day to take care of them might not be possible. When you have an electrical emergency and can't afford to wait, you need professional help immediately from an emergency electrician.
That's why, at 1st Home and Commercial Services, we provide 24-hour emergency electrical services. As a family-owned business, our Austin electricians number-one priority is the safety of you and your loved ones. We understand that electrical issues are not only a major inconvenience but can also be potential fire hazards.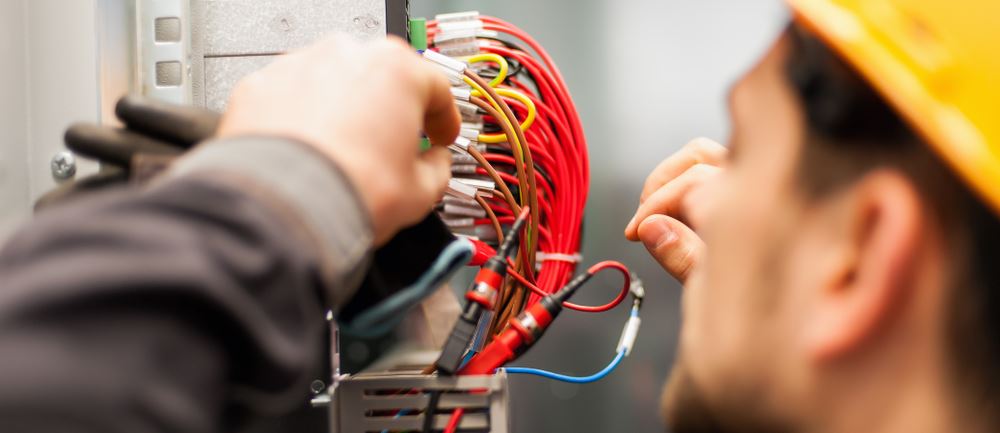 If you have an emergency electrical situation, count on 1st Home & Commercial Services to quickly resolve your problem. Call us now at (512) 957-2992.
How to Spot if There Is an Electrical Emergency
The best prevention of falling into any dangerous situation is to recognize the indications of a potential threat. It is good to be aware of the signs that you could have an electrical emergency in your Austin, TX home.
3 potential signs of an electrical emergency:
Appliances that are either blackening or hot to the touch could indicate a potential electrical fire.
Lights that are flickering on and off could indicate that a wire is melting in the wall or panel.
Breakers that are constantly tripping could indicate that there is a short in the system.
What to Do in the Event of an Electrical Fire
If an electrical fire starts in your home or commercial place, you must take immediate action. We highly suggest that Austin homeowners and families are aware of some of the precaution measures and what to do in such a scenario. Below we have listed a few important actions that you can take in the event of an electrical fire.
Important actions to take in the event of an electrical fire include:
Shut off all electricity by shutting down the circuit. If you think it is one of your panels, turn off any type of appliances to limit the impact.
Leave your home or business immediately and call 911.
Don't try to pour water over the fire because water conducts electricity. Only put out small electrical fires with an ABC-rated fire extinguisher that does not conduct electricity.
Do you notice any indications of an emergency electrical situation in your Austin home? Call (512) 957-2992 or use our online form anytime for a quick response from one of our professional Austin electricians.
We're Committed to Your Total Comfort