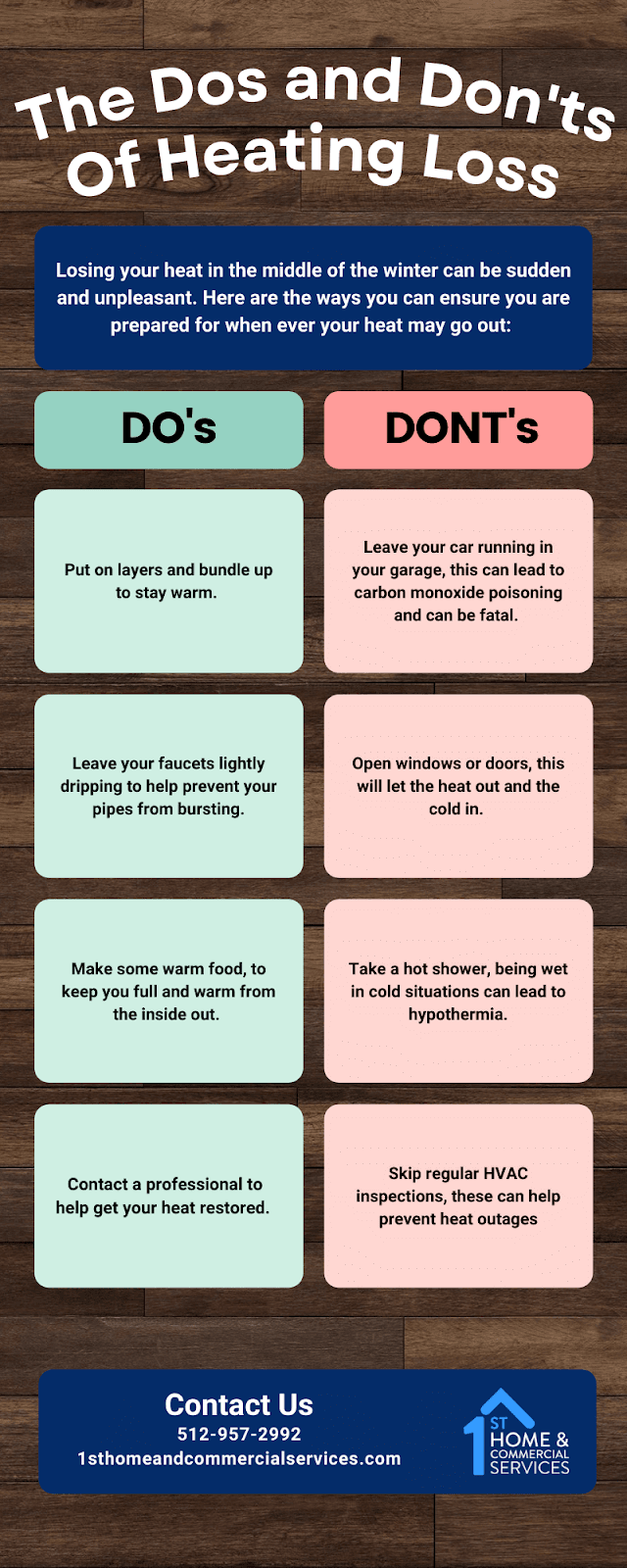 Losing your heat in the middle of the winter can be sudden and unpleasant. Here are the ways you can ensure you're prepared for whenever your heat may go out:
Do:
Put on layers and bundle up to stay warm
Leave your faucets lightly dripping to help prevent your pipes from bursting.
Make some warm food to keep you full and warm from the inside out
Contact a professional to help get your heat restored
Don't:
Leave your car running in your garage; this can lead to carbon monoxide poisoning and can be fatal.
Open windows or doors, this will let the heat out and the cold in
Take a hot shower; being wet in cold situations can lead to hypothermia
Skip regular HVAC inspections; these can help prevent heat outages.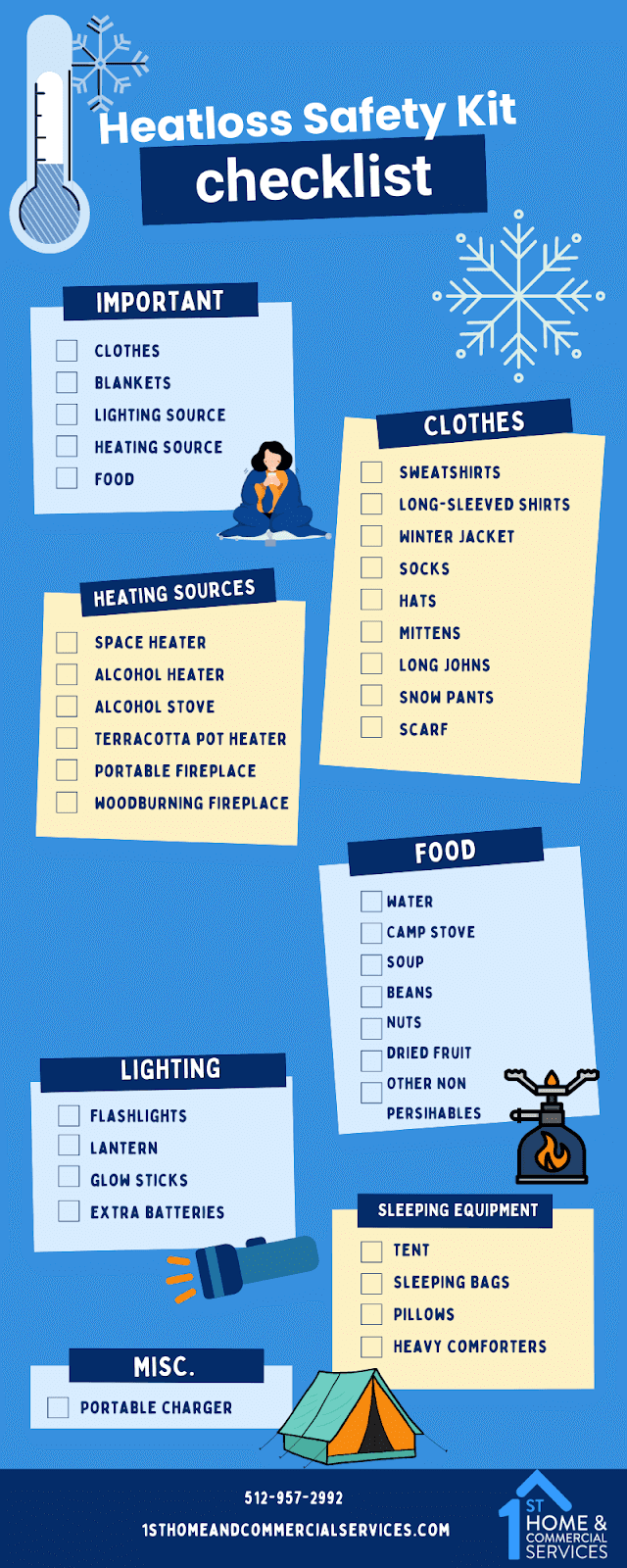 Safety Kit:
There are different categories of items one should have in their "Heat Loss Safety Kit."
Clothes - making sure you have plenty of layers to keep yourself warm is essential to staying warm without heat. We recommend having the following on hand:

Sweatshirts
long-sleeved shirts
Winter jacket
socks
Hats
Mittens
Long Johns
Snow pants
Scarves

Heating Sources - Not all of the following are needed, but having one or two working alternative heating sources can save you when the heat goes out.

Indoor space heater
Alcohol heater
Alcohol stove
Terracotta pot heater
Portable fireplace
Wood burning fireplace

Food - Ensuring you are fully stocked on water and nonperishable foods is essential to keeping spirits and attitudes high when waiting for your heat to turn back on. Some recommended items are:

Water - (in jugs or bottles)
Camp stove - to cook your food
Soup
Beans
Nuts
Dried fruit
Other nonperishables

Lighting Source - If your electricity also goes out during a heat loss, it's crucial to have an alternative light source

Flashlights
Lantern
Glow sticks
Extra batteries

Sleeping equipment -

Tent
Sleeping bags
Pillows
Heavy comforters

Miscellaneous -

Portable charger - to make sure you're able to keep your phone charged to be in contact with a professional to help restore heat and any other emergencies.