Happy belated Thanksgiving! We hope you enjoyed a long weekend of food, family, and friends. Maybe you began to narrow down your Naughty and Nice lists and took advantage of some holiday shopping deals? Maybe you even picked out your tree and starting hauling out the decorations? Wherever you are in your holiday prep, it's time to take a look at the calendar and make sure you don't miss out on any of the beautiful Central Texas holiday light displays. Your Austin area home electricians have put together a list of our favorite spots to catch the holiday spirit in full swing. Grab your loved ones, pack a thermos of hot chocolate, and check out these fun and festive displays.
Austin Trail of Lights
Probably the best-known of our local lighting displays, the Trail has been running for over 50 years. This year promises to be a great one, as visitors will be treated to more than 40 displays and over 2 million lights. There will also be interactive environments to explore, food trucks for tasty treats, live music (what's an Austin event without it?), and much more. The trail opens December 9th and runs through the 23rd, from 7-10pm each evening. The best part of all is that it's free most weeknights (though you can purchase a ZIP Pass for early entry and additional benefits) and only $3 on other nights. Parking is at a premium, of course, so rideshares or shuttles are highly encouraged. Tickets and more info available here.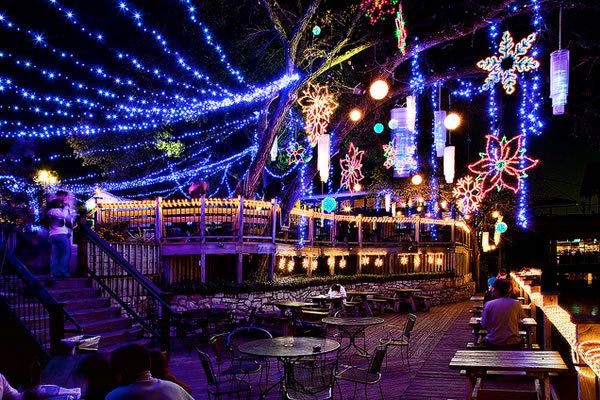 Mozart's Coffee Christmas Light Show
Less well-known, but no less spectacular, Mozart's show is already up and running. Head on over any evening between 6 -11pm, grab a specialty coffee drink or fancy hot chocolate inside, then settle in for a gorgeous display on the shores of Lake Austin. This year features a record-breaking 1 million LED lights, carefully sculpted to represent iconic holiday scenes. At various points throughout the evening, the lighting display will be accompanied by live music from local choirs. Check out a preview here. Mozart's display runs through January 1 and is closed on Christmas Day.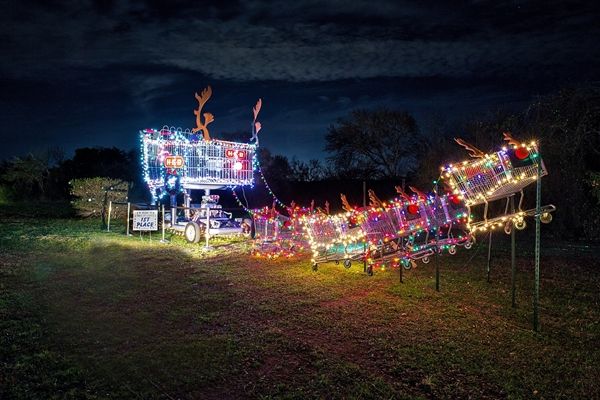 Buda Trail of Lights
For a delightful dose of small town holiday charm, skip the Austin crowds and head down to the Buda Trail of Lights. Currently in its 9th year, this event is a true testament to community involvement — the beautiful lighting displays are sponsored by local businesses, and concessions are provided by area schools and scout troops. Get your picture taken with Santa and Mrs. Claus, roast marshmallows around a campfire, and stroll through the park hand in hand with your sweetie. This event is free and runs December 8-9 and 14-17 in Stagecoach Park. A shuttle is available from the nearby Cabela's. More details here.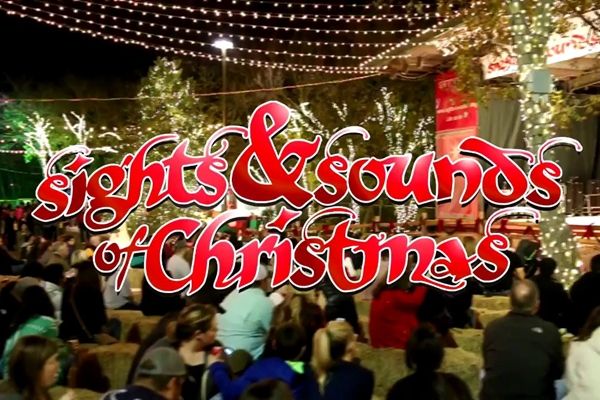 Sights and Sounds of Christmas
We admit this one is less focused on lights (though there are still 90,000 on display), but it's a great opportunity for those far south of the river to get in some celebrating without having to drive into town. San Marcos' third annual event features ice skating, carnival thrill rides, arts and crafts, live performances, a petting zoo, and handmade gifts from over 30 vendors. Definitely something for everyone! This event runs November 29-December 2 and December 6-9 and is $5 for adults, free for kids 12 and under. Find more info and a full schedule here.
And remember, if you're planning your own dazzling lighting display, your home electrician is here to help. Contact us with any questions if you're unsure what your electrical system can handle. Don't be a Grizzwold — make sure your decor is beautiful and safe.